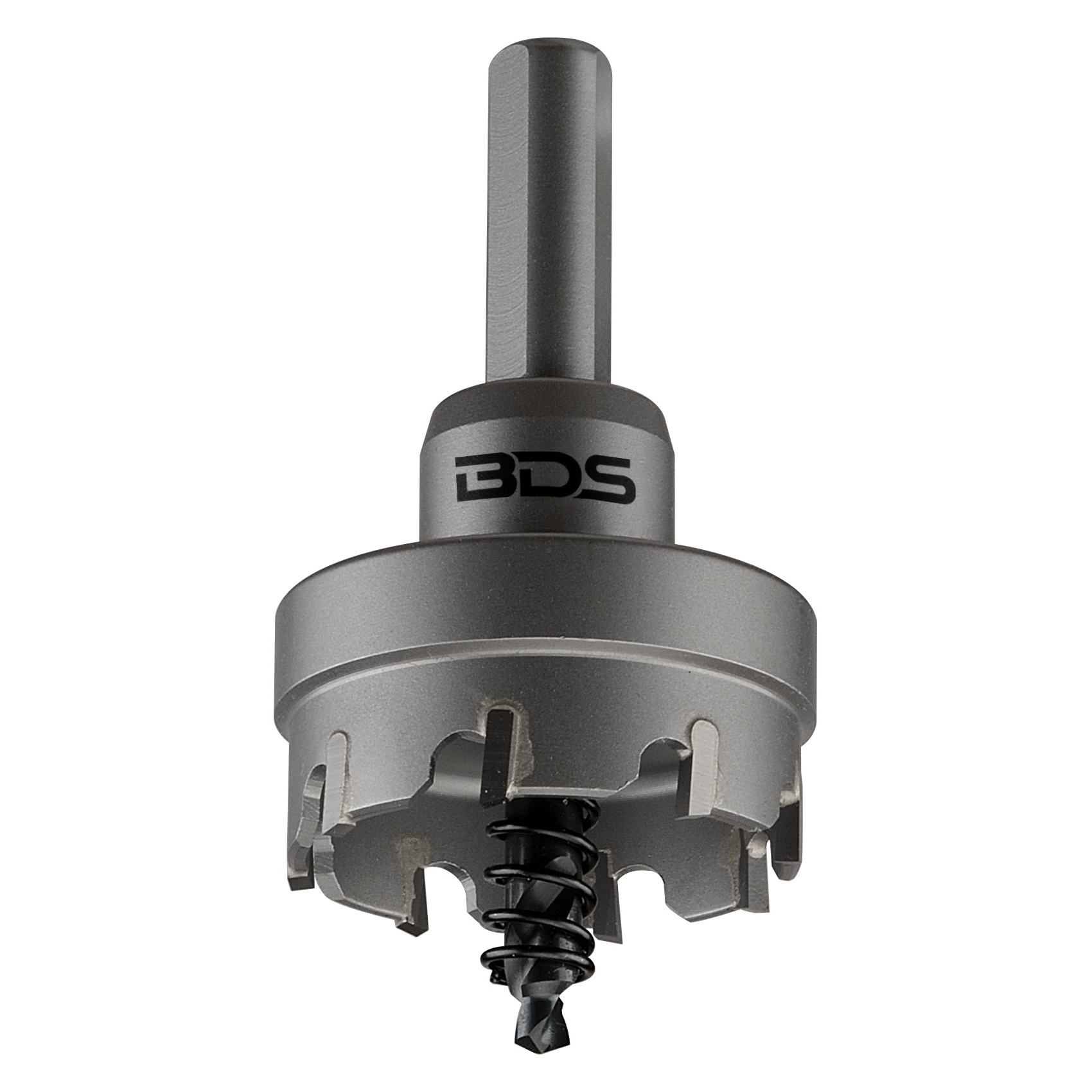 TCT Hole Saw Cutter
CARBIDE HOLE SAW CUTTER
Tungsten Carbide Tipped (TCT) Hole Saw Cutters are a superior alternative to conventional Bi-Metal Hole Saws. The TCT Hole Saw Cutters extend the drilling capacity of a conventional drill bit to large diameters from 14 mm upto 160 mm. 
Ideal for hand drilling machines, conventional drilling machines and magnetic drilling machines.
Premium TCT carbide tips for the longer service life of the tool.
Robust spring-loaded pilot drill for fast waste material ejection.
Accurate centering and clean guidance in the material, thanks to the pilot drill.
Variable teeth geometry delivers less vibration and smooth cutting.
Ideal or Structural Steel, Stainless Steel, Pipework, Copper, Aluminum, Plastic, GFK / CFK, Wood, Fiberglass, Acrylic, Etc.