MAB 825 KTS
VERSATILE DRILLING & MILLING WITH CROSS TABLE
Full Performance & Flexibility For Steel, Plant & Machinery Construction. MAB 825 KTS the innovative portable milling machine also called as magnetic base drilling milling machine is an advanced machine tool equipped with cross table base.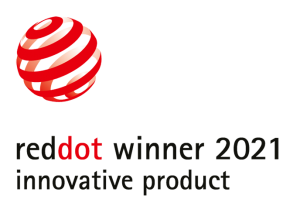 MAB 825 KTS has won the prestigious Red Dot Award: Product Design 2021. Red Dot Design Awards, one of the most renowned design competitions in the world, has chosen our most innovative product for an award. Each year Red Dot Awards cherry-picks the very best of innovative design in the world of technology and this year has been no exception: The MAB 825 KTS Magnetic Drilling & Milling Machine With Cross-Table Base.
The stable cross table allows offset drilling and hole patterns. The optional collet chuck available facilitates light-duty milling tasks such as elongated holes or slots. Ideal for milling, drilling, tapping, countersink and reaming.
Tip: Please order the collet chuck set extra required for milling operation. The item number is ZSF 316 and it includes one MT 3 tool holder,  and collets from Ø 3 - 16 mm packed in a nice toolcase.
Ideal for drilling & milling
Cross table base to move 110 mm in X and 120 mm in Y axis
Light milling up to Ø 13 mm (5/8'')
Reversible motor
Variable speed & torque control
Magnet indicator & Carbon brush indicator
Overheating protection
Delivered in large carry case on wheels
| | | |
| --- | --- | --- |
| | Watt | 1800 |
| | Volt | 230 - 110/125 |
| | mm | 55 |
| | mm | 80 |
| | ≤ Ø mm | 31.75 |
| | ≤ Ø mm | 31.75 |
| | ≤ Ø mm | 50 |
| | ≤ Ø mm | 30 |
| | mm | 255 |
| | mm | 220 x 220 x 54 |
| | kg | 57.5 |
| | | MT 3 |
| | mm | Industrial arbor 19, 32 |
| | | --- |
| | | 4 |
| | min-1 | 40 – 110 |
| | min-1 | 65 – 175 |
| | min-1 | 140 – 360 |
| | min-1 | 220 – 600 |
| | | ✔ |
| | | ✔ |
| | | ✔ |
| | | ✔ |
| | | ✔ |
| | | ✔ |
| | | ✔ |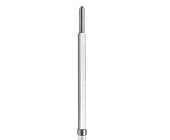 1 Ejector Pin Each ZAK 075 + 90 + 100 + 120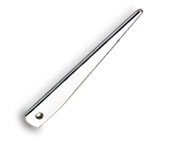 1 Ejector Drift MT 3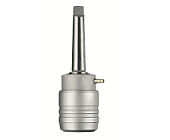 1 Industrial Arbor ZIA 319-KN, 19 mm Weldon (3/4")
1 Industrial Arbor ZIA 332-KN, 32 mm Weldon (1 1/4")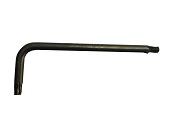 1 Allen Key Size 5 +Size 6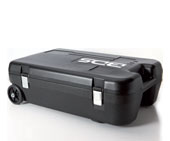 1 Carry case on Wheels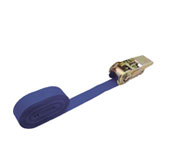 1 Safety Lashing Strap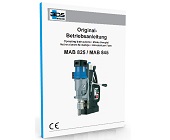 1 Operating Instructions