AutoCUT 500

AutoCUT 500 Automatic Plate Beveling Machine for Weld Preparation: Simple And Secure Handling With Guide Rails On Both Sides. Chamfer Width 30 mm. Made in Germany.
Fast And Easy Preparation Of Weld Seams. Continuously Adjustable Angle (15° To 60°) & Land Width Up To 1-3/16" On Plate Up To 1.5" Thick. Robust Design, Single Operator Control, And Easy Handling.
Automatic Feed On Plate Without The Need For A Cart Or Stand. Ideal For Use On Steel, Aluminum And Nonferrous Metals. Offers High-Quality Performance That Allows For Superior Weld Connections. Unit Propels Itself On The Plate - Both Forward And Backward - Without The Need For A Cart Or Stand.
Plate Beveling With Automated and Continually Adjustable Speed Rate: Fast, Flexible And Variable Milling Angle Adjustment. The Guide Rails Make Handling The AutoCUT 500 Automatic Plate Beveling Machine Especially Simple And Secure.
The Milling Angle Can Be Continuously Adjusted From 15 To 60 Degrees. Advantages Of The BDS AutoCUT 500 Automatic Beveling Machine. Easy, Safe Handling.
No Restrictions Of The Working Length. Work Without Carriage, i.e., Independent Of Floor Conditions. Cutting Up To A Plate Thickness Of 40 mm.
This BDS Machine Is Perfectly Suited For Straightforward And Quick Weld Preparation or Beveling Plates. The Automatic Plate Beveling Machine System Is Characterized By Easy Handling And Evenly Milled Sides For A Perfect Weld.
The manual feed beveling machine is available as model number SKF 25
| | |
| --- | --- |
| Motor Output | 1100 Watt |
| Voltage | 380 Volt |
| Speed | 2750 min -1 |
| Feed | Automatic and smoothly adjustable |
| Chamfer Width | max. 30 mm |
| Angle Adjustment | 15° - 60° continuous (or) Seamless |
| Milling Cutter | ZFR 500 |
| Carbide Reversible Disc (Insert) | SHM 400 |
| Weight | 50 kg |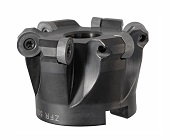 1 Arbour milling cutter (ZFR 500) with 6 carbide insert (SHM 400)
1 Operating manual
1 Inlet & 1 outlet guide plates
1 SW 22 spanner
1 SW 5 screwdriver with T-handle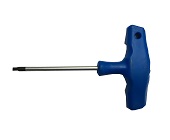 1 TX 15 screwdriver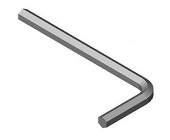 1 each SW 6, SW 8, SW 10 Offset screwdriver
Accessories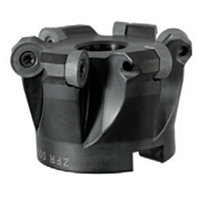 Arbor Milling Cutter
ZFR 500
Carbide Reversible Disc (Insert)
SHM 400