SKF 25
The SKF 25 Portable Beveling Machine also called as Manual Beveling Machine Delivers Wide Chamfers Up To 15 mm, Continuous Angle Adjustment From 15 To 60 Degree. The SKF 25 Beveling Machine Has Ergonomic Handle Arrangement, Easily Guided With Guide Rollers.
Good Work Preparation, Good Results - This Universal Plate Beveling Machine With Integrated Tube Enables Perfect Weld Preparation. Large Guide Rollers And A Continuous Angle Adjustment From 15 To 60° Render The System Practical.The New Hand-Guided BDS Machine Is Ideally Suited For Easy And Quick Preparation Of Welded Seams. On Account Of Its Low Weight Of 22 Kg, It Is Easy To Handle And Can Be Guided Exactly And Easily With Smooth-Running Rollers. The End Result Is Uniformly Milled Edges For Perfect Welded Seams.
The SKF 25 Beveling Machine Bevels 15° To 60° Angles On Plate Or Pipe With A Continuously Adjustable Angle And Land Width Up To 3/4". Ideal For Use On Steel, Stainless Steel, Aluminum And Nonferrous Metals.
Offers High-Quality Performance That Allows For Superior Weld Connections. Robust Design, Single Operator Control And Easy Handling; Designed For Continuous Operation With Smooth Roller Guides.
Moreover, The SKF 25 Beveling Machine's Anti-Vibration System Protects Electronics And Allows For More Comfortable Operation. Includes One Milling Head And 10 Indexable Inserts For Fast Metal Removal And Extended Tool Life.
Work On Welding Angles And Weld Preparation On Pipes/Tubes With A Minimum OD Of 6-1/4" (160mm) With Built-In Pipe Roller Guide; Ideal For Beveling Pipe 6-1/4" OD And Larger. Precise Roller Guidance, Low Friction Resistance. Single-Operator, Straightforward Handling.
The automatic feed beveling machine is available as model number AutoCUT 500
| | |
| --- | --- |
| Motor Output | 1100 Watt |
| Voltage | 220-240 / 110-125 Volt (50-60 Hz) |
| Speed | 2850 min -1 |
| Feed | Manual |
| Chamfer Width | 15 mm |
| Angle Adjustment | 15° - 60° Continuous |
| Milling Cutter | ZFR 250 |
| Carbide Reversible Disc (Insert) | SHM 800 |
| Weight | 22 kg |
1 Arbour milling cutter (ZFR 250) with 6 carbide insert (SHM 800)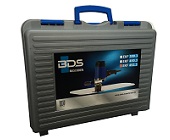 1 Metallic carry case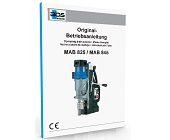 1 Operating manual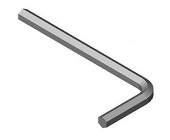 1 SW 8 offset screwdriver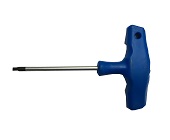 1 TX 15 screwdriver
Accessories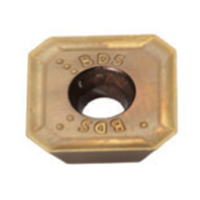 Carbide Reversible Disc (Insert)
SHM 800
Arbor Milling Cutter
ZFR 250