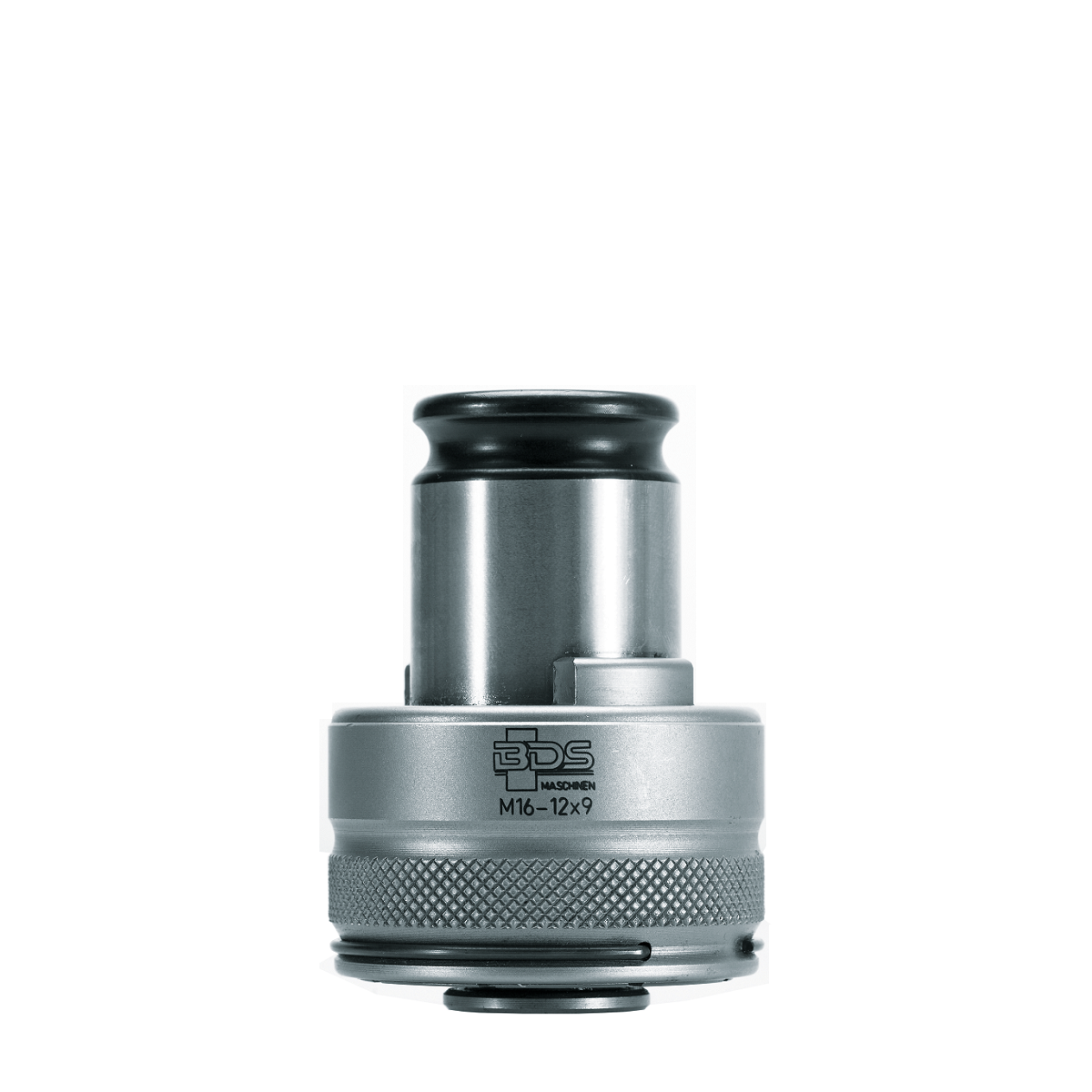 Quick Change Insert With Friction Clutch For BLIND HOLE Tapping
Threads from M6 to M42 - BDS inserts with safety slip clutch enable the precise cutting of through and blind hole threads. The safety slip clutch prevents the tap from hitting the bottom of the hole and breaking off.
GSS 205 size 2 M5/M6GSS 208 size 2 M8GSS 210 size 2 M10 GSS 218 size 2 M18 GSS 220 size 2 M20GSS 222 size 2 M22GSS 312 size 3 M12 GSS 314 size 3 M14GSS 316 size 3 M16 GSS 318 size 3 M18 GSS 320 size 3 M20 GSS 322 size 3 M22/M24 GSS 327 size 3 M27 GSS 330 size 3 M30 GSS 420 size 4 M20 GSS 422 size 4 M22/M24 GSS 427 size 4 M27 GSS 430 size 4 M30GSS 433 size 4 M33GSS 436 size 4 M36GSS 442 size 4 M42 GSS Quick-change insert with safety friction clutch Size 2, 3, 4
---
The GSS Quick Change Tapping Insert With Friction Clutch Is Used Blind Hole Tapping As Well As For Through Hole Tapping. The GSS Blind Hole Tapping Collets Is Equipped With A Friction Clutch Which Once The Tap Head Reached The Bottom Of The Blind Hole, The Friction Clutch Of The Quick Change Insert Will Get Activated And The Tap Will Stop To Penetrate More. Thus, The Tap Does Not Break. The GSS Collets For Bling Hole Tapping Are Used In Combination With GSW Quick Change Drill Chuck. The GSS Quick Change Inserts For Tapping Are Available From M5 To M24 Threading Size. For More Information Please Download The Data Sheet.