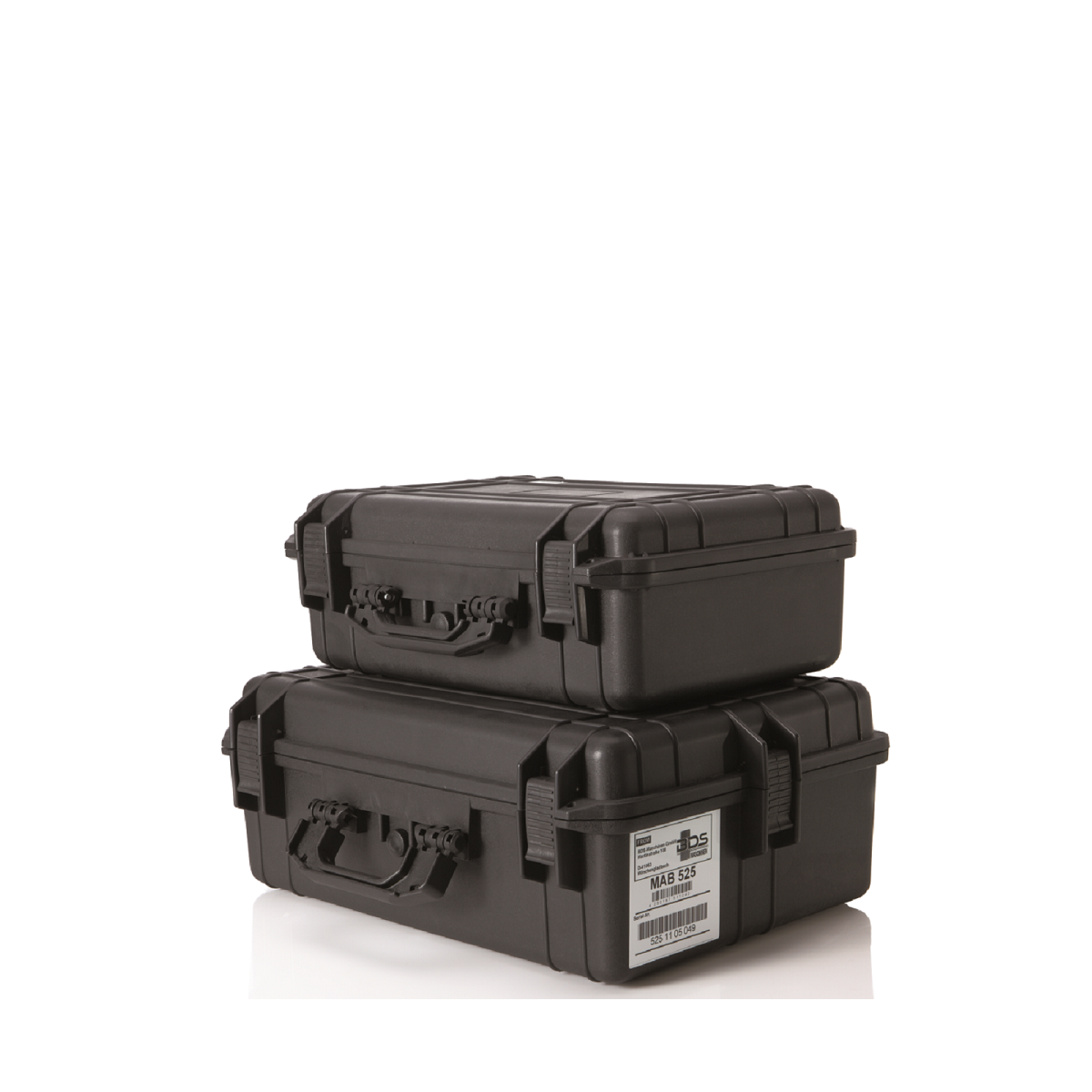 Carry case For magnetic core drilling machines
ZHK 100 MAB 100K - MAB 155
ZHK 350 AutoMAB 350, AutoMAB 450
ZHK 400 MAB 455, MAB 485, MAB 525 inkl. SB Serie
ZHK 800 MABasic 850
Execution: Robust hard case with handle and sturdy closures. With foam insert. Without content.
The transport cases for magnetic core drilling machines newly developed by BDS have many advantages.

► Portable – low weight coupled with high stability.

► Firmly locked – secure, large mechanical locks.

► Rolling instead of carrying – ABS wheels and telescopic handle.