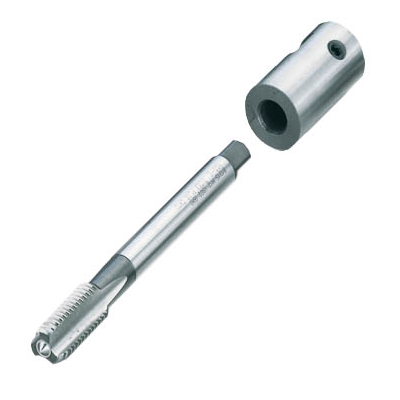 Economic Tapping Adapters
Tap adapter - the affordable entry. The tap is inserted directly into the 19 or 32 mm Weldon system using an adapter. Only suitable for through threads!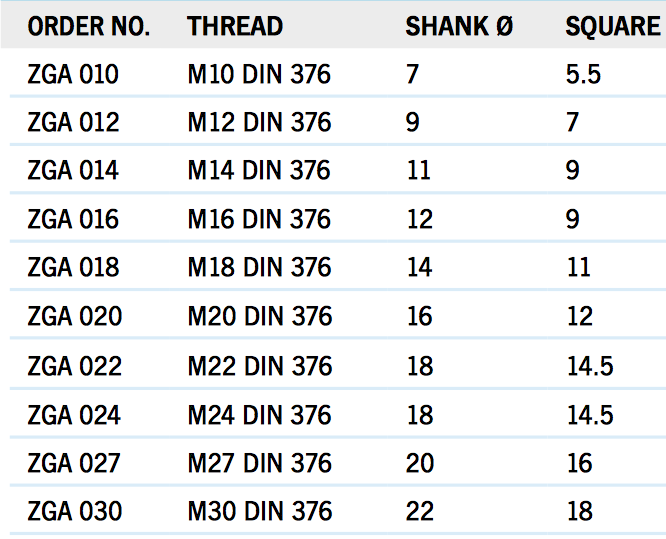 up to ZGA 020 with 19 mm Weldon shank ( 3/4 ")
from ZGA 022 with 32 mm Weldon shank (1 1 / 4 ")
---
Tap adapters – getting started economically! By means of the adapter, the taps are taken up directly into the 19 mm or 32 mm Weldon system. Suitable for through-hole threads only! The Economical Price Machine Tap Adapter Are Simple To Use Tap Adapter For Taps With Straight Shank. As Per The Size Of The Your Tap, Select The Proper The Adapter, Insert The Tap Into The Adapter And Fix The Tap By Tightening The Screws With An Allen Key. Insert The Tap In The Drill Arbour Of The Machine. The Tap Adapters Are With Weldon Shank.