EKF 452.3

The EKF 452.3 Radius Chamfering Machine is a lightweight machine which weighs just 4.6 kg. (10.5 lbs.). This made in Germany chamfering machine is equipped with 1500 Watt (13.6 Amp) robust motor which has 6000 RPM. The EKF series machines are available in 230 Volts as well as in 110 Volts.
Due to its handy, compact design, the machine can be used on straight edges, internal and external radii and for drill holes from diameter 22 mm. The fine adjustment allows slight chamfers for deburring up to the preparation of welding seams.
Three milling cutters with a chamfering angle of 45°, optionally 30° or a radius of 2.5 mm are available. The EKF 452.3 is designed for chamfering 2.5 mm Radii.
| | |
| --- | --- |
| Motor Output | 1500 Watt |
| Voltage | 220-240 / 110-125 Volt (50-60 Hz) |
| Speed | 6000 min -1 |
| Feed | Manual |
| Chamfer Width | Radius 2.5 mm |
| Angle Adjustment | ---- |
| Milling Cutter | ZFR 452.3 |
| Carbide Reversible Disc (Insert) | SHM 202 |
| Weight | 4.6 kg |
1 Arbour milling cutter (ZFR 452.3) with 3 carbide insert (SHM 202)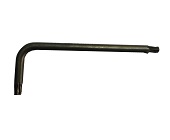 1 Hook wrench 34/36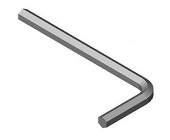 1 Torx screwdriver TX 9
1 Spanner SW 22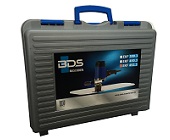 1 Carry case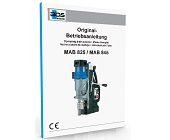 1 Operating manual
Accessories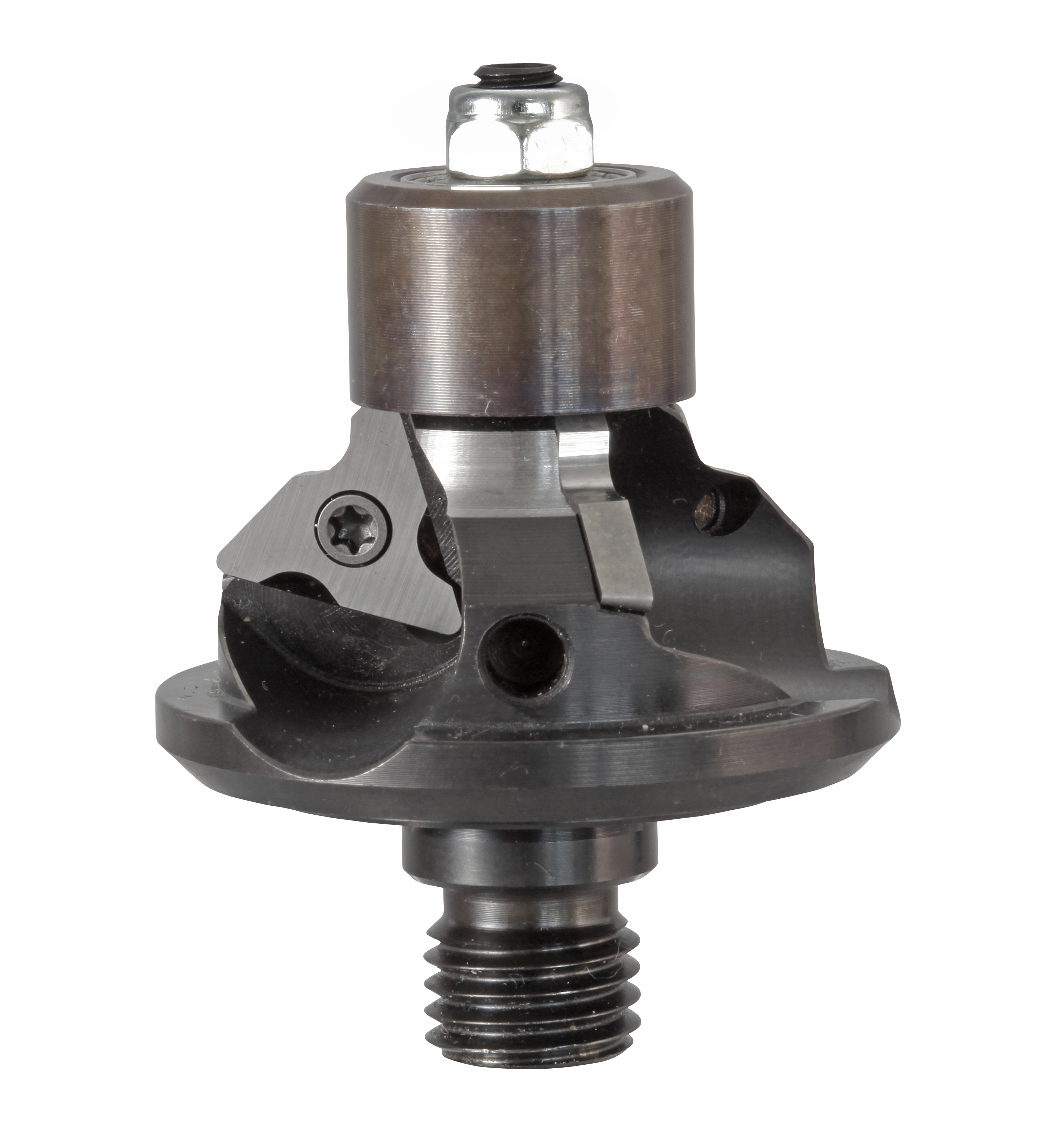 Arbour Milling Cutter
ZFR 452.3
Carbide Reversible Disc (Insert)
SHM 202