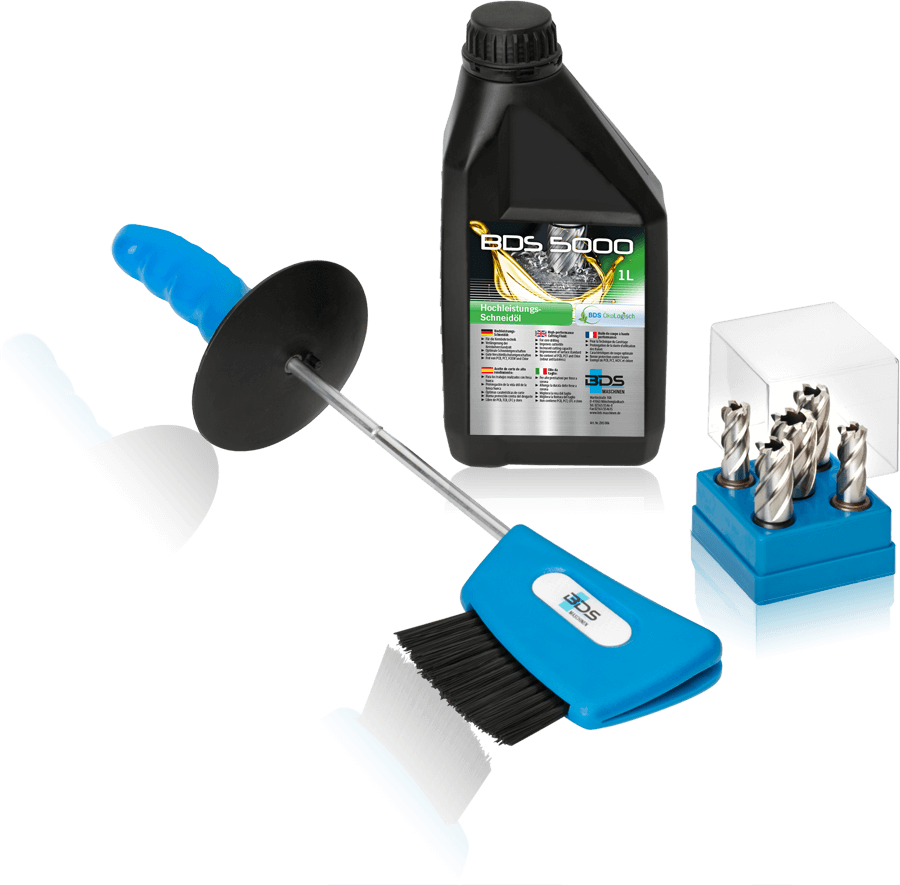 StarterKit PowerCLEANER
Save money with the BDS starter kit at the bargain price!
Start with the right basic equipment for every magnetic core drilling machine. In a pack at a particularly good price.
5 short core drills in the most common diameters: 14 mm, 18 mm and 22 mm
1 litre of BDS 5000 high-performance cutting oil
And a BDS PowerWORKER or BDS PowerCLEANER
BDS-StarterKit PowerCLEANER
ORDER. NO.
ZST 200
Contents:
1 standard core drill box with
2 KBK – Ø 14 mm
2 KBK – Ø 18 mm
1 KBK – Ø 22 mm
1 | BDS 5000 high-performance cutting oil
1 BDS PowerCLEANER POW200
PowerCLEANER
The ideal multi-function tool
With special hook for removing drilling chips and lockable cleaning brush for cleaning the working surface.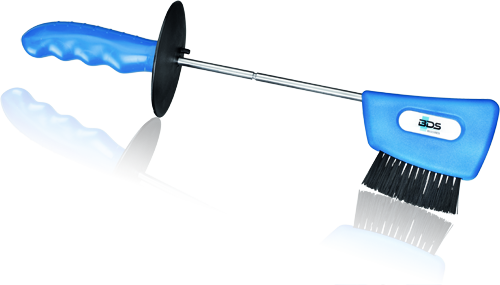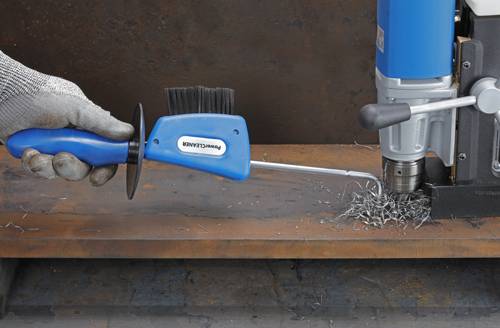 Removal of drilling chips with sharp edges
Cleaning of working surface